Cybersecurity Awareness Month (CSAM) 2020
Cybersecurity is the art of protecting networks, devices, and data from unauthorized access or criminal use and the practice of ensuring confidentiality, integrity, and availability of information. 
Department of Homeland Security
Information Technology Services (ITS) wants employees, students, and the A&T community to know that You are Key to Cybersecurity.  During Cybersecurity Awareness Month (CSAM) in October, ITS is providing you with some new as well as some refresher resources that will help you protect both work-related and personal data and devices.  ITS welcomes you to show what you know about cybersecurity in BeCyberSmart Twitter trivia, view awareness videos on social media and ransomware, and fine-tune your cyber skills by playing fun and informative cybergames.  Employees and students will also receive weekly educational cybersecurity ePosters. Once again, employees will participate in annual mandatory information security training beginning with SHRA employees.  Cybersecurity is to infinity and beyond. 
Activities for Employees, Students, and the A&T Community
Aggie Cybervideos
Activities For Employees and/or Students ONLY - Win Prizes!
BeCyberSmart Twitter Trivia
Channel your cyber skills!
Contest Rules Apply - Starts 10/12/20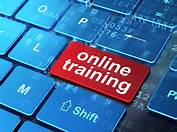 Employee Security eTraining
SHRA employee training
postponed to February 2021
BeCyberSmart Twitter Trivia Contest Rules 
The trivia contest is valid from October 12, 2020 to November 6, 2020.  
The trivia contest is open to current N.C. A&T employees and students only. 
N.C. A&T employees and students must allow tagging and direct messaging or forfeit ability to win. 
Participants must answer the questions correctly on Twitter and include

#NCATBeCyberSmart

 in your answer.  Answers must be spelled correctly to win.

The first N.C. A&T employee or student to answer correctly will be tagged in the comment section of the original tweet along with the correct answer and sent a direct message.

Participants will be verified as current N.C. A&T employees and students.
Prizes
ITS thanks our partners CDWG, Dell, Digital Defense, DNS, KnowBe4, Lenovo, and Systel for sponsoring prizes for CSAM activities.
Amazon gift card (2)
Apple AirPods w/ charging case
Apple iPad mini (2)
Backpack (2)
Security awareness T-shirts

UltraSharp 34 inch curved USB-C monitor

Visa gift card (1)